RM6229 - Lot 2 – Non-Clinical General Recruitment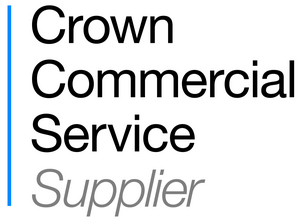 1st Executive Ltd are listed as a Preferred Supplier for this Framework Agreement, under Lot 2 - Non-Clinical General Recruitment, aligned to the Commercial & Procurement category.
Through RM6229, 1st Executive are ideally placed to provide buyers with immediate access to a diverse and inclusive network of c70,000 pre-screened Procurement & Supply Chain professionals – ensuring our clients are fast to market, helping reduce cost and time to hire.
Click Here to view our full Supplier Prospectus for the RM6229 framework
How do Public Sector clients benefit from using 1st Executive?
1st Executive are the market leaders in the identification, attraction, and assessment of high-quality Procurement and Supply Chain talent at all role levels from £35K + on a permanent or fixed term contract basis, UK Wide. We have a track record in supporting Public Sector clients with enhanced employment vetting requirements spanning BPSS. DBS, CTC, SV and DV level clearance.
Typical Roles recruited by 1st Executive through RM6229:
​​
​Procurement:

Procurement Analyst

Buyer

Senior Buyer

Procurement Specialist

Procurement Officer

Procurement Manager

Senior Procurement Manager

Head of Procurement

Director of Procurement

​Supplier Relationship Management & Contract Management:

Supplier Manager

Supplier Relationship Manager

Vendor Manager

Contracts Officer

Contracts Specialist

Contracts Manager

Head of Contract Management

​Category Management:

Category Officer

Category Specialist

Category Manager

Head of Category Management

​Commercial Management:

Commercial Officer

Commercial Specialist

Commercial Manager

Head of Commercial Management

Commercial Director
​
Contact the dedicated Framework Management Team to discuss your recruitment needs:
CCSframework@1st-executive.com
+44(0)1483213300